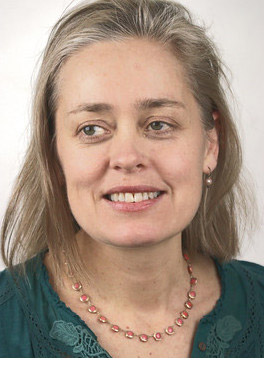 In December of 2020, New Adult Learning Program Leader and health consultant, Fiona Hughes, was featured in an interview with the Rev. Jonah Evans on "The Light in Everything" podcast which is produced by the Seminary of the Christian Community in North America. The following is from the Seminary's Patreon blog post about this interview:
Who is Fiona Hughes?
"Today, we share with you a conversation between Jonah and Fiona Hughes, a health coach and consultant in the greater Toronto area. Fiona has been working with Hesperus, our neighbor community which is an Anthroposophically inspired home for aging adults, on developing a "Curriculum for Aging".
Fiona Hughes is a health coach and consultant who works with individuals to improve wellbeing, with groups running workshops, and with organizations developing strategies to deliver health and care. With a degree in medicine from the University of Witten/Herdecke, a cultural studies degree from Trent University, and training in anthroposophical medicine and new adult learning, Fiona is passionate about healing, karma, and creating the new.
Our thanks to Elliott Chamberlin, who composed the opening music, "On the Road" and the closing music, "Seeking Together". You can find more of his music here."
Download Fiona's Interview Here
While you do need to become a member through Patreon to access most of "The Light in Everything" podcasts, the Seminary has kindly made it possible for us to share Fiona's interview with you, without having to subscribe to their podcast first. Here is the link to download the podcast as an MP3 file.