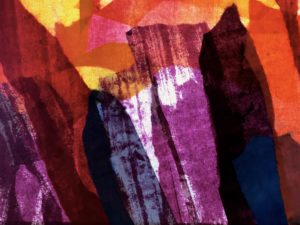 NALM, the New Adult Learning Movement, is a network of facilitators who are seeking change within themselves and the world through learning processes based on sevenfoldness.  The individual human being is seen as an integrated entity of physical, soul, and spiritual substance and the new key to the evolution of the cosmos.
The NALM processes were developed by Coenraad van Houten, author of Awakening the Will, Practising Destiny Learning, The Threefold Nature of Destiny Learning, and Creative Spiritual Research.  (www.nalm.net).   The processes and the three paths of learning he developed are being used by adult educators, personal coaches, mentors, therapists, and community and organizational innovators all over the world.  
We are a collective of New Adult Educators who have been studying, researching, and offering NALM programs in our communities.  We each have taken the New Adult Educator program and attend the yearly research weeks for personal and professional development.  It was in the 2018 Research Week that we identified a wish to work together to develop the New Adult Learning impulse in North America.   Our study of the "The Destiny of the Michael Community: Foundation for the Future" by Peter Selg spurred us into recognizing the uniqueness of the NAL curriculum and its importance of KARMA and DESTINY as a path of initiation for our times.  Out of this week came the initiative to hold yearly spring NAL conferences.
Our programs are developmental leading from knowledge to transformation to creating change in oneself and one's life. and work.   The Connections program is for personal and professional development, My Child Myself for parents and teachers,  My Home, Family and Community and the  New Adult Educator and My Child Myself Facilitator's program, which are "train the trainor's programs.  All of these programs work with the seven processes and the three NAL Learning Paths. 
We are seeing our work moving into organizational development.  We now offer 2- 2.5 hour online visioning and renewal processes using the 7 processes which lead to a New Imagination and inspires a vision statement.   These are followed by a Creative Spiritual Research process to explore how the 'New' can be met and developed within the organization.  The processes work with artistic exercises.    We are beginning to see a form of 'New Consultancy' emerging out of the New Adult Learning.    
Coenraad van Houten came through the Dutch anthroposophical stream that led from Rudolf Steiner to F.W. Zeylmans van Emmichoven to Bernard Lievegoed.  Coen, born of Dutch and American heritage, hoped that the seeds that he sowed in Toronto would bear fruit in North American communities.  We would like to take up cultivating these seeds flourish within organizations where individuals can be facilitated on their own path of learning, transformation, and creating.  
We look forward to meeting you in our programs and welcoming you to our network.                                                                                                                                                                      
Marg Beard, Heather Church, Laurie Harper-Burgess, Carlina Heins, Fiona Hughes, Arlene Kamo, Carol Lewis, Kathleen Thompson, Arlene Thorn, Elisa Van der Hout, Connie White.
Find us on Facebook at: https://www.facebook.com/newadultlearning/