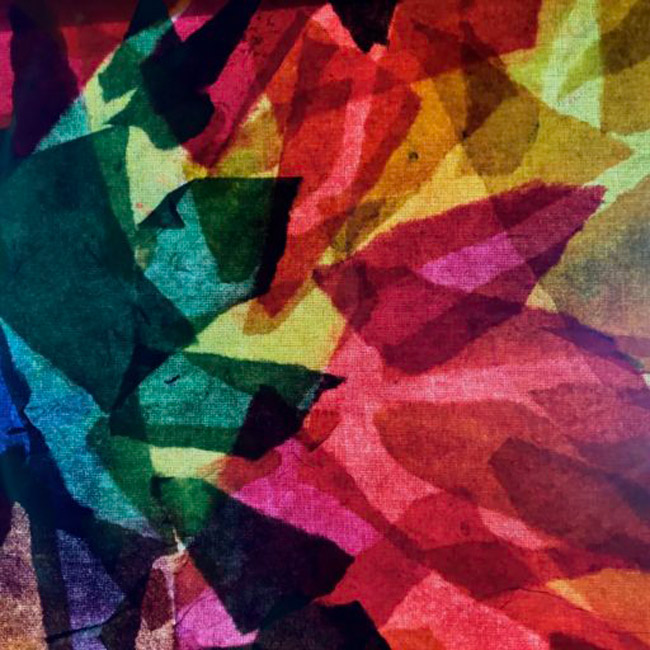 Michaelmas Greetings;
The season of 'knowledge' has arrived and so too new offerings of New Adult Learning programs. We begin the descent into the outer and inner darkness and yet within lives an impulse for learning and light. Michael leads the way in the autumn with Michaelic knowledge of spirit, Michaelic courage of the heart and Michaelic will born out of certainty of one's karma and destiny which 'steels' our spirit striving…
"…For your own being the light of day fades into
Soul's night and spirit-darkness;
With anxious seeking you turn your soul
To that light that takes its strength from darkness…"
1st Lesson from the Michael School of Spiritual Science.
From Connie and Carol;
The New Adult Learning (NAL) has been blessed with two fine facilitators who have offered the My Child Myself (MCMS) and other NAL programs in the London Waldorf School community for many years.   Here is an email from Connie White: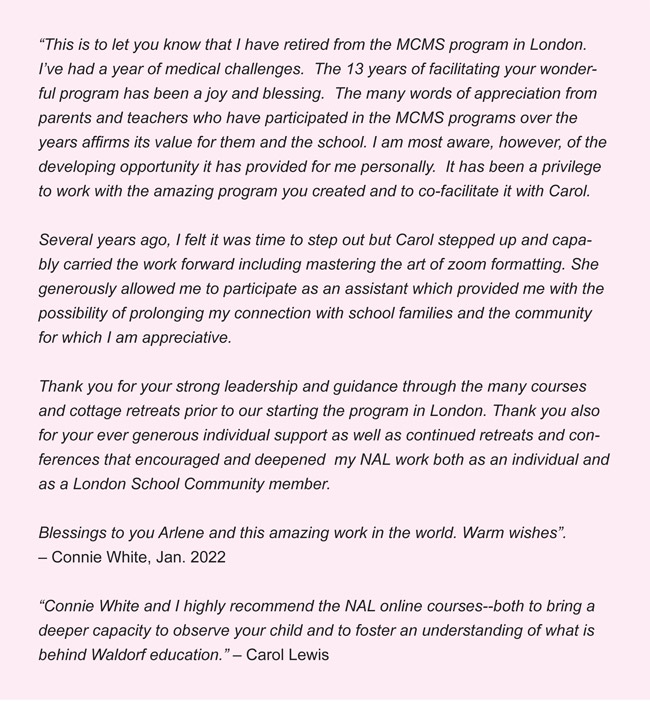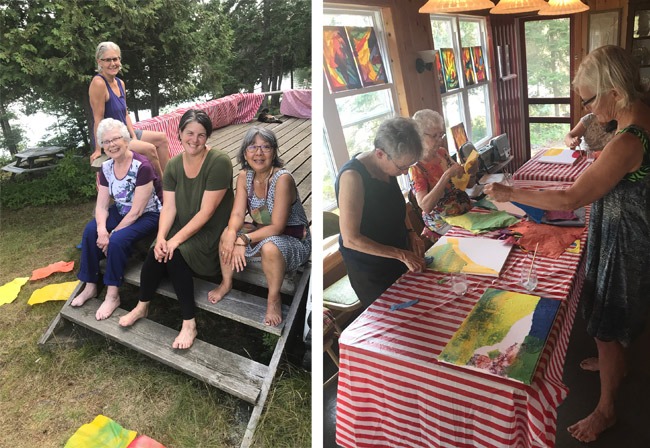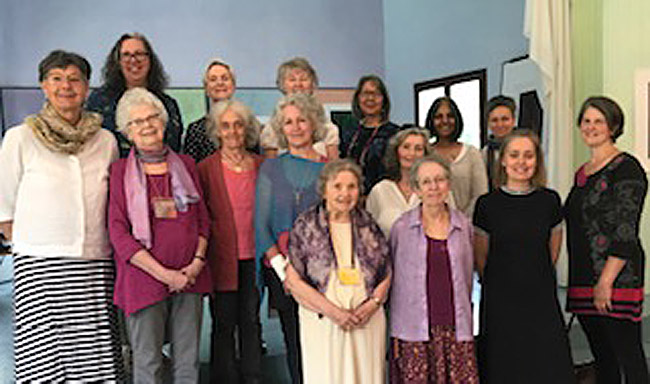 New Adult Learning – Autumn 2022*
FALL 2022
Observing Your Child – Module 1 – Online
Experience a new way to be present with your child. Increase your awareness of your child as a being of body, soul, and spirit. Open the door to new understandings and insights about yourself and your child with the sevenfold path. Tuesday evenings – 7:30 – 9:30, October 18 – November 29, 2022
My Child My Karma – Module 4 – Online – with Marg Beard
To consider karma is to open to the idea of past lives and to how the past is still part of your life and your relationships. Karma work challenges us to new levels of understanding, development, and healing. Through the seven weeks, you will awaken to your past and build capacities to meet your child in a new way. Thursday evenings – 7:30 – 9:30, October 20 – December 1, 2022
FALL 2022
Home for Body, Soul and Spirit – Module 1 – Online with Marg Beard
Enlivening our relationship with each part of our home. 4 Sheaths of Home, the 4 bodies, elements & ethers. Wednesday evenings, 7:30 – 9:30 EST – October 19 – November 30, 2022
Family, Foods and Festivals – Module 6 –  Online with Arlene Thorn
How can the cycle of the year and celebrating the seven festivals become a path of initiation?  We will explore the mysteries of the festivals in 7 sessions and paint each on a 12″ x 16″ canvas.  Friday afternoons, 4:00 – 6:00 EST – October 14 – November 25, 2022
FALL 2022
New Adult Educator, My Child Myself and My Home, Family and Community graduates are invited to participate in a training to learn to facilitate the My Child Myself curriculum. Curriculums will be given. There are 6 modules to the My Child Myself program. Participants are requested to be active offering or be willing to offer the My Child Myself programs. We will begin with Observing My Child – Module 1 – Online with Arlene Thorn – Tuesday afternoons, 4-6 EST – October 18 – November 29, 2022
SPRING 2023
The Seven Planets and Seven Chakras – Online
What is the soul's connection to the whole cosmos? The astral body is music. The etheric body works out of the rhythms of cosmic sculpture, with the astral body working out of cosmic melody. The seven planets living in our chakras are the bridge to the Music of the Spheres!.  We will follow a 7 day process with the planets and the chakras.  We will experience the planetary colours and chakras through veil painting.   As has been our practice in these weeks, we will each follow a Creative Spiritual Research question that is arising out of our life.  Sun., April 2 – Sat. April 8, 2023, 6:00-8:00 p.m. EST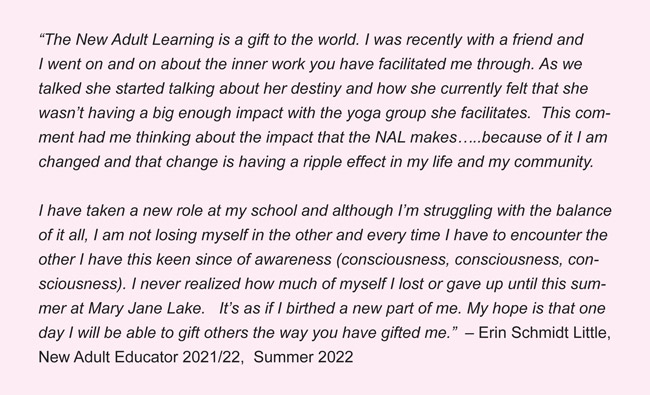 SPRING 2023 
New Adult Educator, Path 2
The New Adult Educator is a professional development program for educators, mentors, facilitators, coaches, administrators, therapists and those in leadership and the human resource fields. It develops capacities of individual learning, ongoing transformation and creativity.  The program is offered in 3 eight day intensives. – Saturday, March 11 – Sunday, March 19, 2023, Cowichan, B.C.